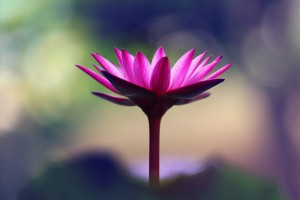 Bioenergetic Healing Session
Bioenergetic Healing is an amazing and powerful holistic modality which combines psychological awareness with deep grounding for an integrated sense of safety and empowerment through the ancient wisdom of healing through the subtle energy field. Deeper, more profound energy healing assists with your sense of security and trust, self-worth, relationship health and boundaries, spiritual connection and your ability to manifest changes and move forward in your life. Tammy's intuitive gifts and in-depth training guide the session based on the clients' intentions.
Read more about Bioenergetic Healing »
Belief Change Healing Session
This transformational guided healing session can quickly bring to the surface and change a limiting belief that is no longer serving you. It may be showing up as a negative pattern, or blocking wholeness in some aspect of your life. As the old belief is gently released, you begin to notice subtle positive changes in your life. Examples of negative beliefs are: I must be in control. I'm bad. I deserve to suffer. I have no rights to myself. There's not enough for me. My needs are bad. Once the limiting belief is transformed real change can begin.
Sessions are done in person in Roswell, GA, or via distance telephone/Skype.
Pricing:
One-Hour Healing Session $100-150 (sliding scale)
Package of Four One-Hour Sessions $375 (Must be pre-paid and used within 10 months from the first appointment.)
Disclaimer: Bioenergetic Healing should never be used as a substitute for medical care and advice. Always consult a Doctor for any concerns regarding your well-being.
Thirty Minute Consultation about your animal(s) $80
*24 Hour Cancellation Required for All Appointments
Pay online here.
Workshops & Speaking
(Call for pricing)
Tammy Billups is a specialist on the animal-human relationship and has been speaking and facilitating workshops to raise awareness and consciousness of animals' emotional well-being since 2008. She is engaging, compassionate, and has endless examples to share with audiences to help them to better understand their animal companions. Depending on group size, timing and client preference, she is also open to answer animal related questions.
She especially loves speaking to rescue organization volunteer groups and to raise their awareness to a new level of self-care and understanding of the higher purpose of each animals journey. These talks will always be FREE with a book-signing of Beyond the Fur. Tammy will always donate a generous percentage of all book sales back to the rescue organization.
Ministerial Services
Wedding Officiate; Animal Blessing Service; Home Blessings/Clearings